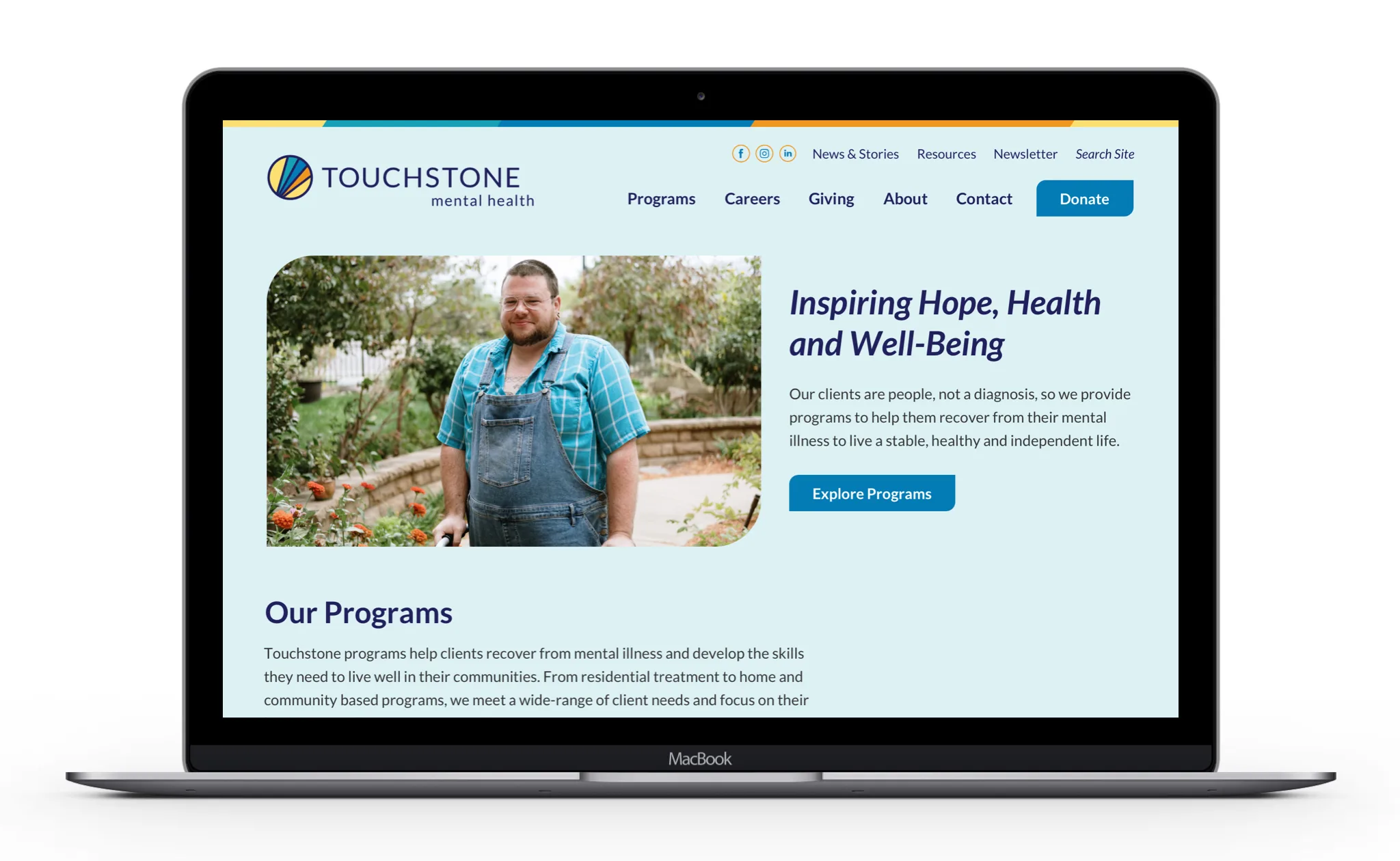 Logo Meaning
The logo is a visual interpretation of Touchstone's mission, vision, and innovative work. The symbol portion of the logo is known as the "rays." The symbol is comprised of multiple paths and colors to represent the diversity of Touchstone's clients and their unique journeys. The yellow on either side of the path signifies Touchstone guiding clients on their journey. The circle encompassing these paths represents the community that Touchstone is a part of. It also represents wholeness, continuous growth, and innovation.
Cleats for Cause
The new branding was featured on a customized pair of cleats when Kwesi Adofo-Mensah, Minnesota Vikings General Manager, chose Touchstone Mental Health for his NFL 2022 My Cause My Cleats initiative. My Cause My Cleats allows NFL players and staff to wear customized cleats representing their chosen cause and organization.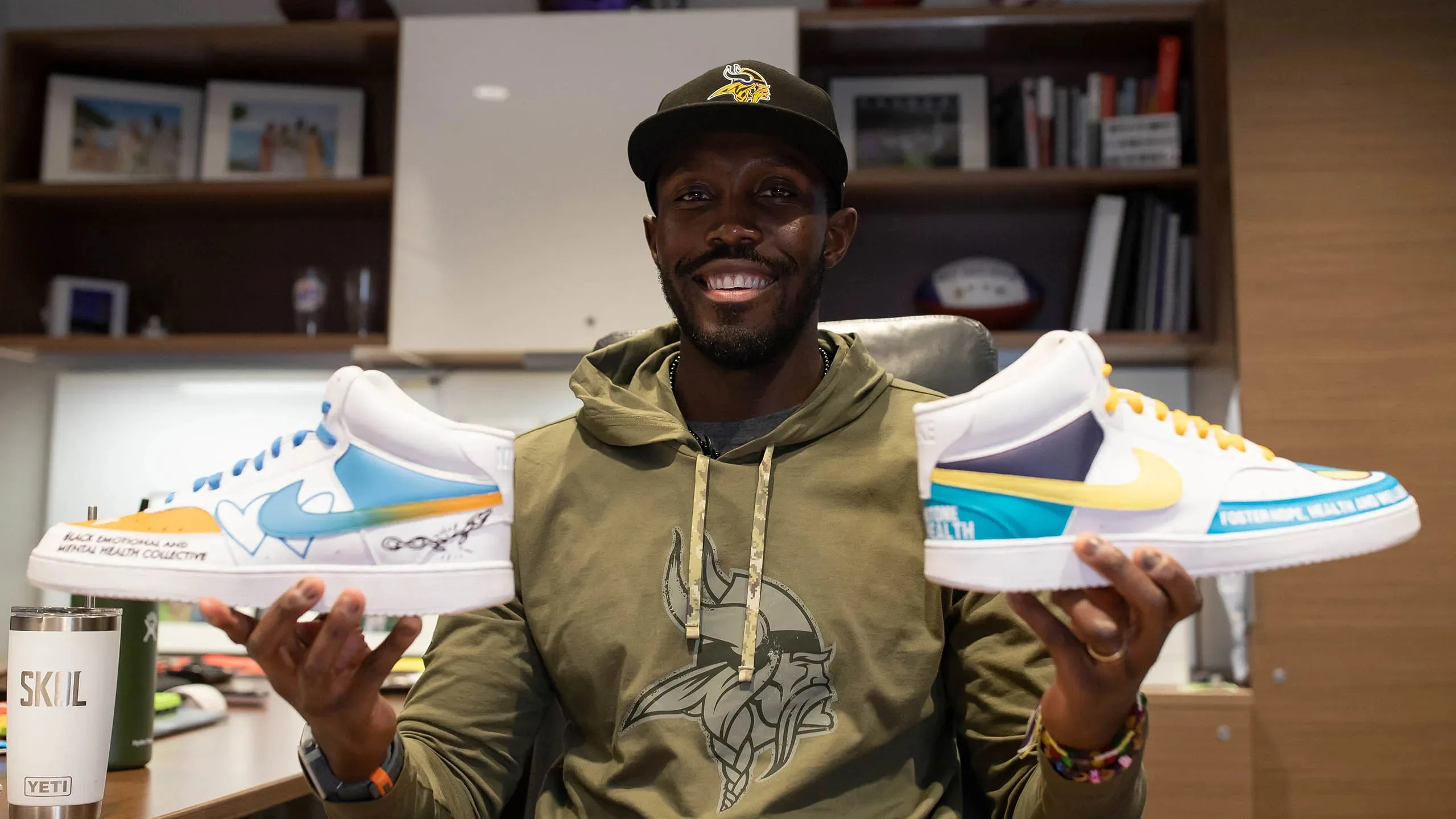 Marketing Collateral + Brand Guidelines
As part of the rebrand we designed a wide array of new marketing materials for Touchstone including new brochures, business cards, Powerpoint decks, Mailchimp newsletters, annual report and handout templates, letterhead, and donation appeal letter templates. Brand personality and guidelines were also created for this project.