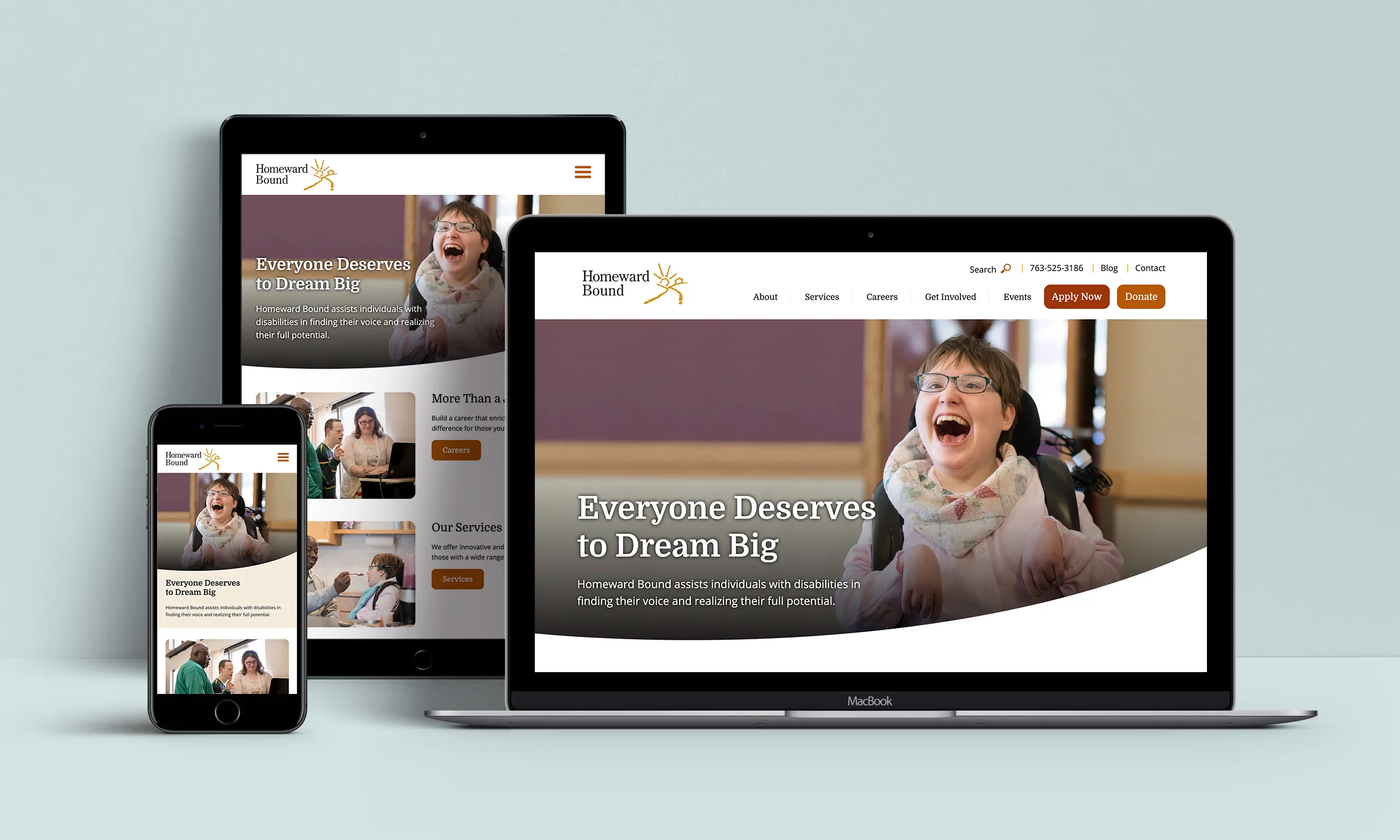 Research to Development
We began by conducting interviews and reviewing analytics to learn as much as possible about expectations for the new site. Next up was UX design, visual design, and custom web development on the popular WordPress platform. Our clients are always active participants in process and the Homeward Bound team was truly exceptional to work with! We also had the pleasure of partnering with Hunt+Capture Photography on this project. Their photos and videos demonstrate the fulfilling experience of working for Homeward Bound, as well as the day-to-day life of Homeward Bound clients. Homeward Bound will be able to pull from this library of high-quality visuals for their website and marketing efforts in the future.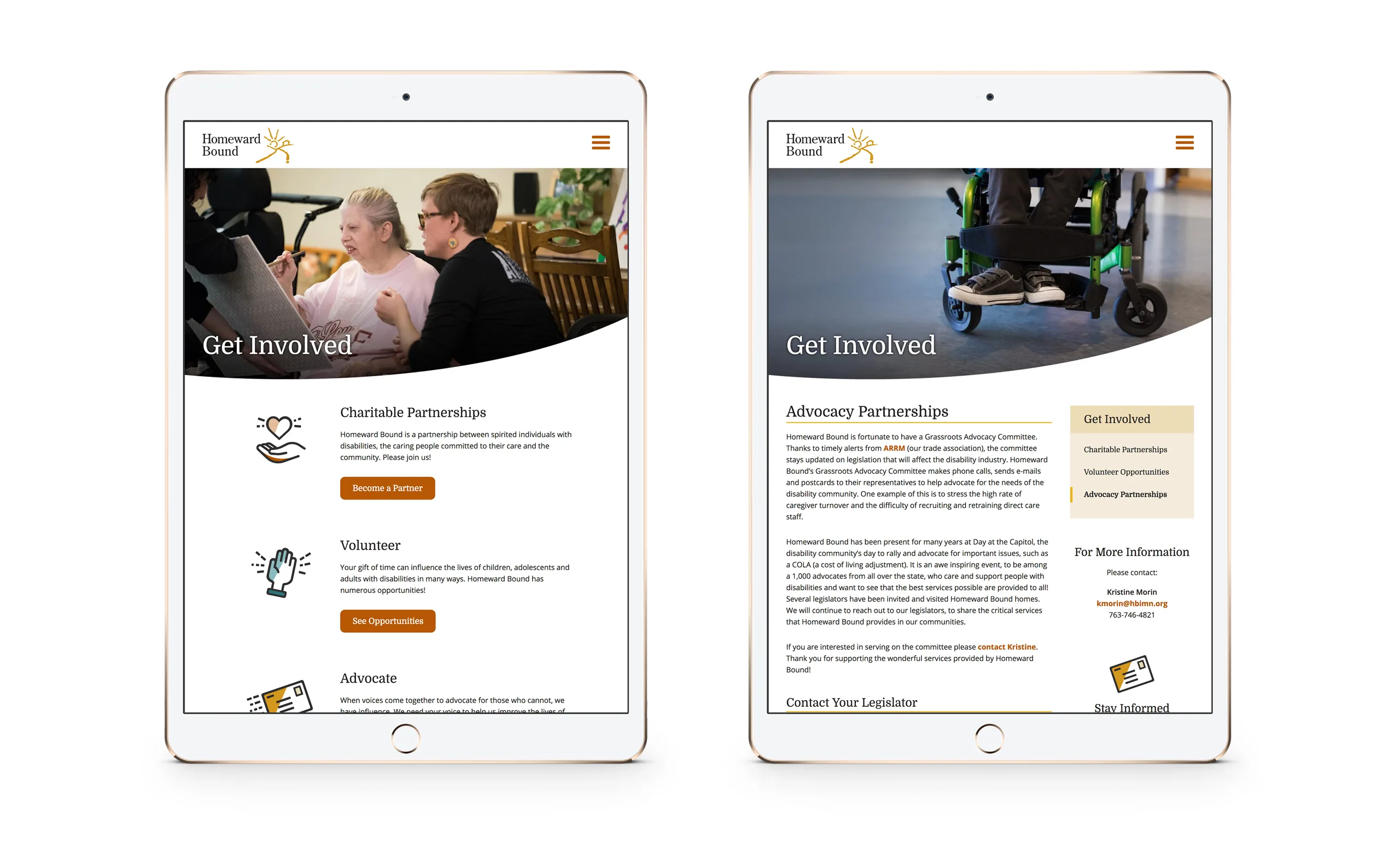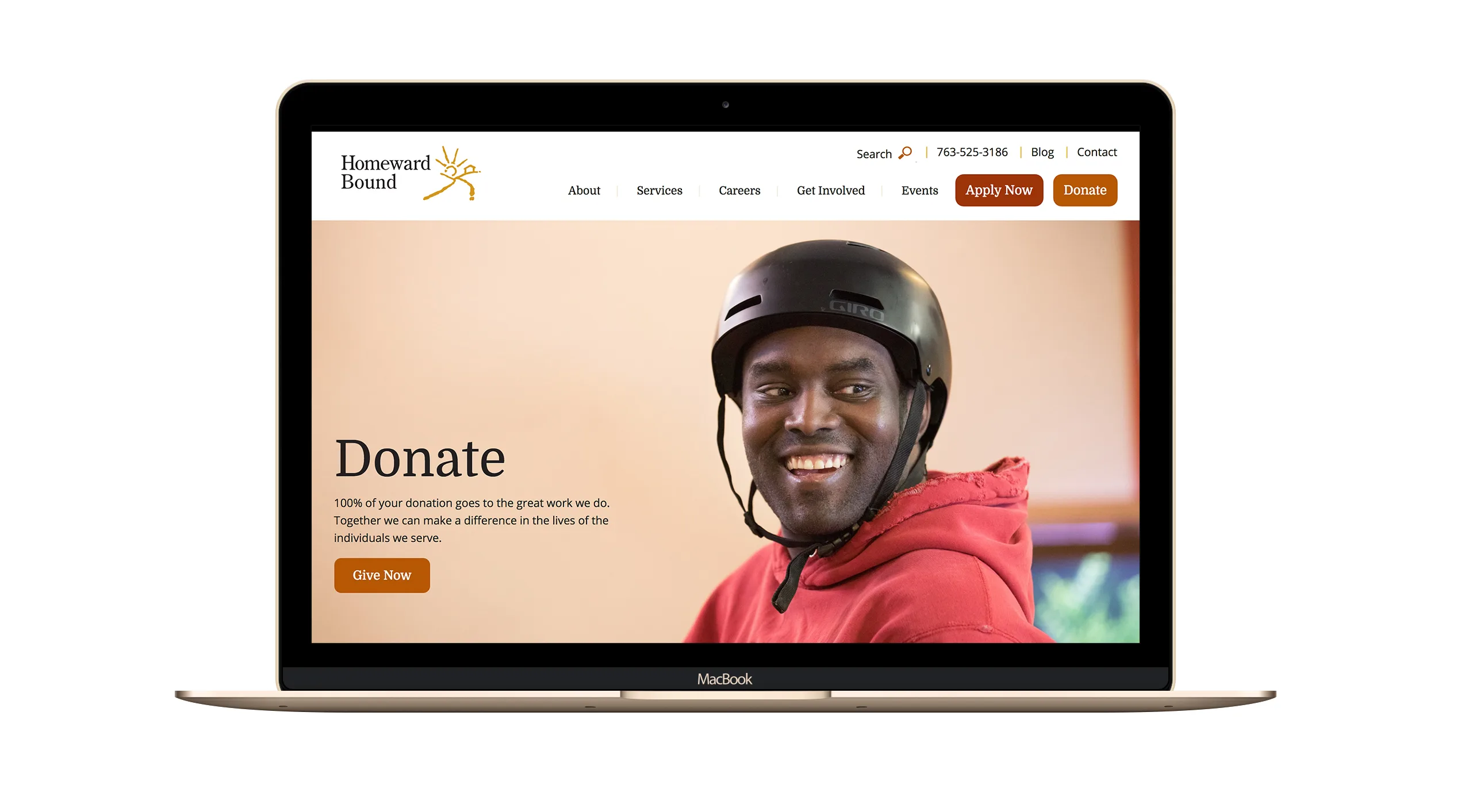 Our new Homeward Bound website is wonderful! We are so excited to begin this new journey and are so happy that we have Saint Paul Media as ongoing resources and friends. Their hard work and talents are very apparent in the beautiful end result.
Lori Merriam, Director of Development | Homeward Bound