Our Saint Paul Media family grew last month with the addition of our new administrative assistant—Julianne! Similar to our founder Jonathan, Julianne is a self-taught developer who began young, creating her first website when she was just a kid. She will be assisting the team with day-to-day project management as well as contributing to tech support. After seven weeks with Saint Paul Media we asked Julianne what her experience has been like so far.
She shared the following highlights:
I've enjoyed meeting SPM's clients and learning about our process during client meetings (maybe you've seen me taking notes!).
Even though SPM has been around for a while, I love that the new office makes it feel like a new beginning.
My favorite days are when Rosie the pug makes an appearance.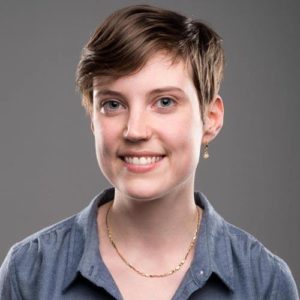 Julianne resides over the river in Minneapolis, but we won't hold that against her. 😉 In her free time you can find her hanging out with her partner and their cat, a twenty-pound orange tabby. She also enjoys biking, reading mystery novels and listening to nerdy podcasts (but not all at the same time).  Please feel free to send her a note to welcome her to our team!